L Segment Cup Wheel is designed for faster and fine surface grinding on different kinds of concrete with light steel core. It is applied from soft to abrasive concrete and other masonry material.Brazing production technology can ensure high weldeding strength, make sure segments unbroken during grinding operation. It is usually used on angel grinding, for smoothing rough or patched floors and feathering uneven joints or slab panels,you can use it for dry and wet grinding.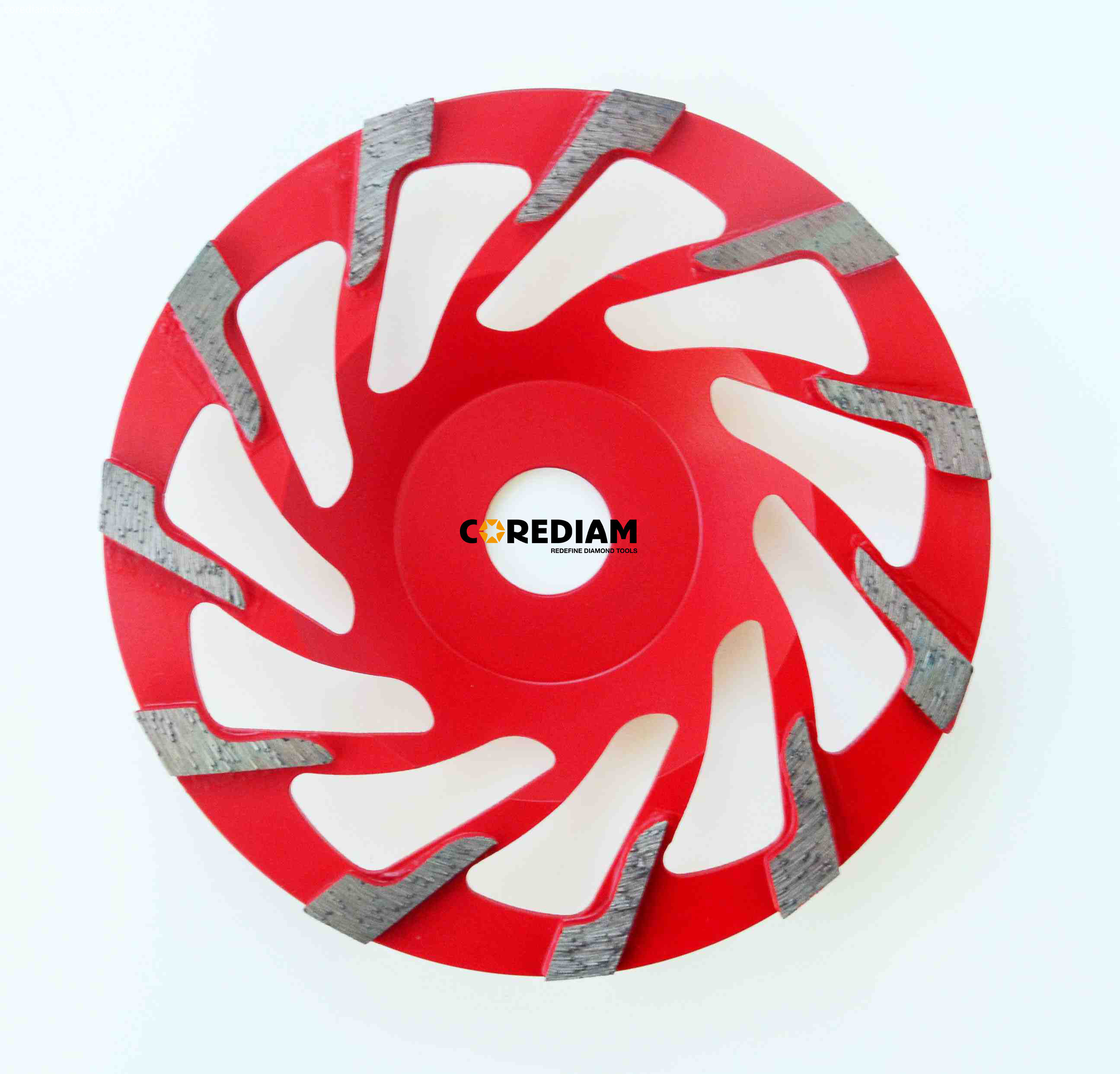 The design of Grinding Plate makes the grinding more efficience and it is very saleable.You can use it on floor grinder to grinding kinds of rough surface of concrete, masonry and hardness concrete, smoothing rough or patched floor, for fast grinding the rough surface flat and smooth. The segments are brazed on the base, it is burliness enough for working well on the equipment.
We can supply Grinding Plate, Grinding Shoes , Grinding Head , Cup Wheel , Abrasive Wheels, Grinding Cup Wheel etc.
All of cup wheels are authenticated by Germany MPA standard and European Union EN13236 standard
Grinding Disc
Grinding Disc, Grinding Discs, Concrete Grinding Discs, Diamond Grinding Plugs, Grinding Cup Wheel, Cup Wheel, Abrasive Wheels
Corediam Tools Co., Ltd. , http://www.corediam-tools.com