Usage:
Camping, Hunting, Fishing, Climbing, Self-Defense
Power Source:
Rechargeable Battery
Transport Package:
1PC/Box
Origin:
Jiangsu, China (Mainland)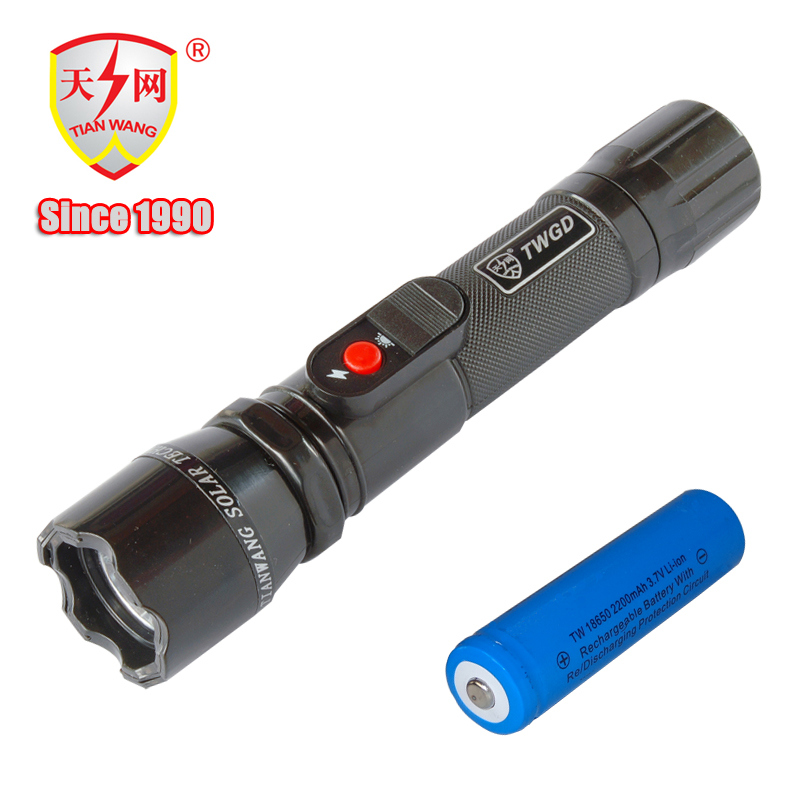 TW-318 Amazing Stun Gun for Driver
 
1. TW-318, with 
desirable insulation and solidity as the shell is made of ABS. ABS is quite a

sweet material, not only firm and solid, but you may not feel cold to touch it in winter.

2. Perfect combination of flashlight and stun gun. Super 
recycled
 lithium battery is

adopted, with lighting time more than 4Â hours; Output voltage reach 4000KV, ideal for self

defense;

3. The whole set of product includes 1Â X stun gun, 1Â X wall charger, 1Â X car charger,

1 XÂ 18650 battery and 1Â X beautiful gift box.

4. It's really a helpful companion all the way.
 
Specification:
 
1. Input voltage: 3.6VDC
2. Output voltage: more than 4000KV
3. Current: 2.5A
4. Charging voltage: 220/110V
5. Size: L180mm XÂ Maximum diameter 38mm

Description:

TW-318 stun gun really packs a punch! Just test firing this unit into the air is often enough to stop an attacker. As the bright electric current pulsates between the test prongs and creats an intimidating electrical sound, an attacker with any sense at all will be stopped in his tracks If the sight and sound doesn't stop him, a jolt from this stun gun certainly will bring an attacker down! When an attacker is touched by the stun gun it will disrupt the message the barin sends to the voluntary muscles. Simply touching an attacker will deliver a high voltage shock causing loss of balance and muscle control, confusion, and disorientation bringing him to his knees and making him incapable of further aggressive activity. Due to restrictions in some countries and regions, the customer is responsible for proper use, storge and knowledge of local laws and regulations regarding ownership and usage of this prooduct. 
 
FAQ & Helpful answers
1. Does it come with two chargers?
Yes. It come with 1 wall charger and 1 car charger.

2. What's the voltage?
4Million volt.

3. What battery does it use?
1 x 18650 lithium battery is included.
 
 
1. Input voltage: 3.6VDC
2. Output voltage: more than 4000KV
3. Current: 2.5A
4. Charging voltage: 220/110V
5. Size: L180mm XÂ Maximum diameter 38mm
BK7 Ball Lenses, Ball Lenses ,ball contact lenses, Half Ball Lenses, Glass Ball Lenses,glass ball contact lenses
Our company can produce many kinds of flat convex Spherical Mirrors with different sizes, radii and base materials, flat convex spherical Mirrors , flat concave spherical mirrors, double convex spherical mirrors, double concave spherical mirrors, meniscus spherical mirrors and other ordinary spherical mirrors. Special spherical mirror can also be processed, such as: achromatic spherical mirror, aspheric surface and spherical mirror group.
Materials: optical glasses such as flint glass, ultraviolet fused quartz and infrared fused quartz, as well as optical crystal materials such as calcium fluoride (CaF2), germanium (Ge), Zinc selenide (ZnSe) and silicon (Si)
Focal length: ±5mm -- ±1000mm±1%
(Germany TIROPTICS OPTOMATIC2000 test)
Outer circle: 4mm -- 200mm±0.1mm
Center thickness tolerance: ±0.1mm
Center deviation: 3-5 points
Surface accuracy: /2@
Surface quality: 40/20
Effective diameter: 90%
Plating film: according to customer requirements can be coated
In addition, we have more than a thousand kinds of standard products, and some of the standard products in stock to meet your needs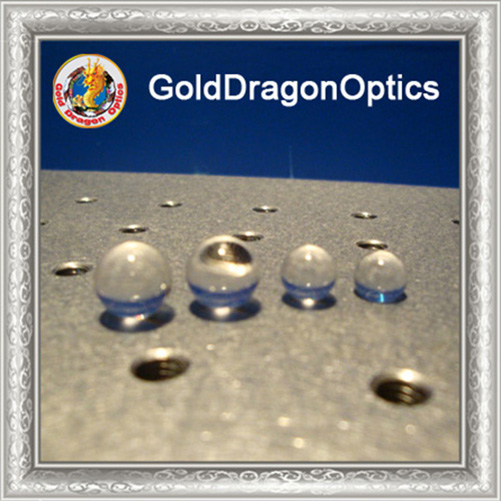 BK7 Ball Lenses
Ball Lenses,Eyeball Distance Lens,Eyeball For Lenses,Eyeball In Lenses
Gold Dragon Optics Electronic Technology CO.,Ltd , https://www.golddragon-optics.com