China is the world's largest wire and cable manufacturing country and is also the largest consumer country. As a country with a shortage of copper resources, this will become a bottleneck restricting further development. "Aluminum spruce" or the cable industry will develop new trends.
It is understood that China is still in a period of rapid urbanization and its economic development momentum remains strong. As China's second-largest strategic material after oil, in recent years, consumption of copper has increased at a rapid rate, and the import dependency is still as high as 60%. China's aluminum and copper resources are lacking. In recent years, copper prices have risen too fast. Whether copper is feasible has become a hot spot in the industry.
Huang Chongji, an academician of the Chinese Academy of Engineering, said in his report in July that the "aluminum section of copper" in the cable industry is an international trend. The process is different according to the actual situation in different countries, but only with the development of science and technology and people's accustomed forces. Change and gradually develop.
Academician Huang Chongji also pointed out in particular that what we now call "aluminum section copper" is definitely not the "copper-on-aluminum" policy advocated in the 1960s and 1970s because copper was listed as a defense material at that time and was blocked abroad. Difficult to import, but now the implication is that where copper must be used, or copper is to be used, and where copper is also available, aluminum is required to be scientifically justified and practically applied. Aluminum can be applied to aluminum to achieve progressive development of.
Gong Xinming, CTC Asia's chief technical advisor, stated at the 2013 global wire and cable annual meeting that the social value and economic value of aluminum-based copper is huge. Compared with copper, China's aluminum resources are much richer and the price is much lower. Moreover, if the aluminum is more conductive than copper in terms of the same weight, the electrical conductivity of 1 ton of aluminum is approximately equal to 2 tons of copper. If the aluminum-to-copper manufacturing of cables is adopted, the production cost of cable companies will be much less.
In recent years, the concept of aluminum alloy cable has gradually been accepted by the domestic market, and the market usage has grown rapidly. It can be predicted that the application of aluminum alloy cable will continue to increase in China. As a country with a shortage of copper resources, active research and development of aluminum alloy conductor insulated cables and supporting hardware services in the field of transmission and distribution, not only has a huge market space, but also the cable industry to build a "resource-saving, environment-friendly" due responsibility And obligations.
Spacer Damper combines the function of a spacer in maintaining conductor separation and the function of a damper in controlling aeolian vibration and oscillation. The viscoelastic bushings firmly grip the ACSS or ACSS/TW conductor while eliminating possible fatigue breaks of the fully annealed aluminum strands. The product is rated for operation up to 250°C. AFL has developed spacer damper designs to meet various bundle configurations and installation requirements.
Specification
1) High quality of the Spacers-damper
2) Stable structure
3) Certificate: ISO9001
4) Prompt quote & Leadtime guarantee
5) Reduce the static stress of fiber optic cable
6) Improve the ant-vibration ability of optical cable
7) Inhibite the dynamic stress of wind vibration
8) Higher Safety performance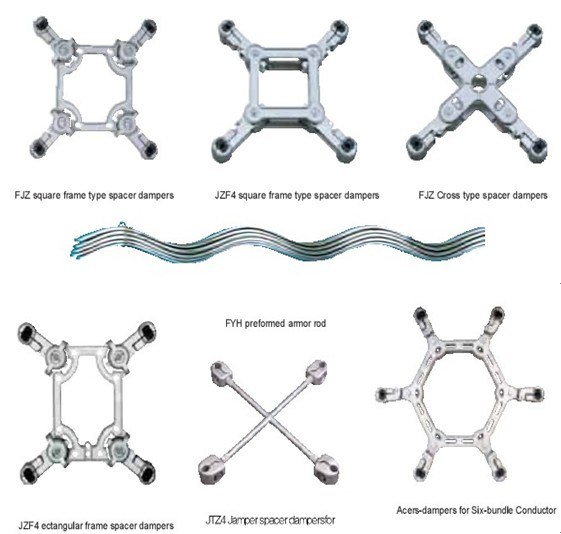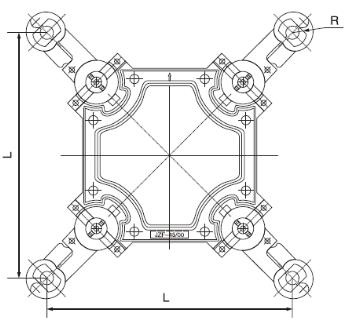 If you have any questions, please contact with us directly.
Our company is solemnly committed to the majority of customers: reasonable price, short production cycle, considerate service. We look forward to cooperating with you.



Spacer Dampers,Octagonal Spacer Damper,Square Frame Spacer Dampers,Square Spacer Damper
Shandong Vantage International Trade Co., Ltd. , http://www.steelplate.be