advantage:
A. Blockboard has good screw strength and high strength. It has the characteristics of firmness, sound absorption and heat insulation. The moisture content of blockboard is not high, between 10% and 13%. It is easy to process and is used for furniture, doors and windows. Sets, partitions, false walls, heating covers, curtain boxes, etc., are the most widely used.
B. Because the interior is solid wood strip, the requirements for processing equipment are not high, which is convenient for on-site construction.
Disadvantages:
A. Due to the large use of urethane glue in the production process of the blockboard, the formaldehyde emission is generally high, and the environmental protection standards are generally low, which is why most blockboards are pungent.
B. At present, most of the blockboards on the market are cut corners during production. When the solid wood strips are spliced, the gap is large, and there are holes in the interior of the board. If nails are punched in the gap, there is basically no nail holding force.
C. The solid wood strip inside the blockboard is longitudinally spliced, so the vertical bending resistance is poor, and the long-term force will cause obvious lateral deformation of the board.
D. The solid wood strip inside the blockboard is different in material size, and the density is different. It is only subjected to simple drying treatment, which is easy to warp and deform; the structure is distorted and deformed, which affects the appearance and use effect.
E. Because the surface of the blockboard is relatively rough, when the woodworking site is processed, a large amount of glue or paint is usually used in the treatment of the surface. Therefore, the furniture made from the plate is not environmentally friendly, which is why the taste is very exciting during the decoration. The main reason for this kind of on-site furniture is the culprit of carcinogenicity and genetic mutation, which is very harmful to the human body.
Ground Anchor / Earth Auger is a device designed to support structures, most commonly used in geotechnical and construction applications. Also known as earth auger, percussion driven Earth Anchor or mechanical anchor, it may be impact driven into the ground or run in spirally, depending on its design and intended force-resistance characteristics.
Earth augers are used in both temporary or permanent applications, including supporting retaining walls,guyed masts, and circus tents.garden or vineyard fence & .
Ground anchor mainly made of carbon steel/ thread steel ,with high dip galvanized surface treatment or powder coated treatment .
There are many colors of ground anchor ,such as black ,white ,red colors .
diameter of ground anchor pole :13-16 mm,length 30-60' or according to clients' request .
In addition to earth anchor,we also supply earth auger,Helical Ground Screw Anchor,Helical Ground Anchor,ground anchor pile,anchor bolt.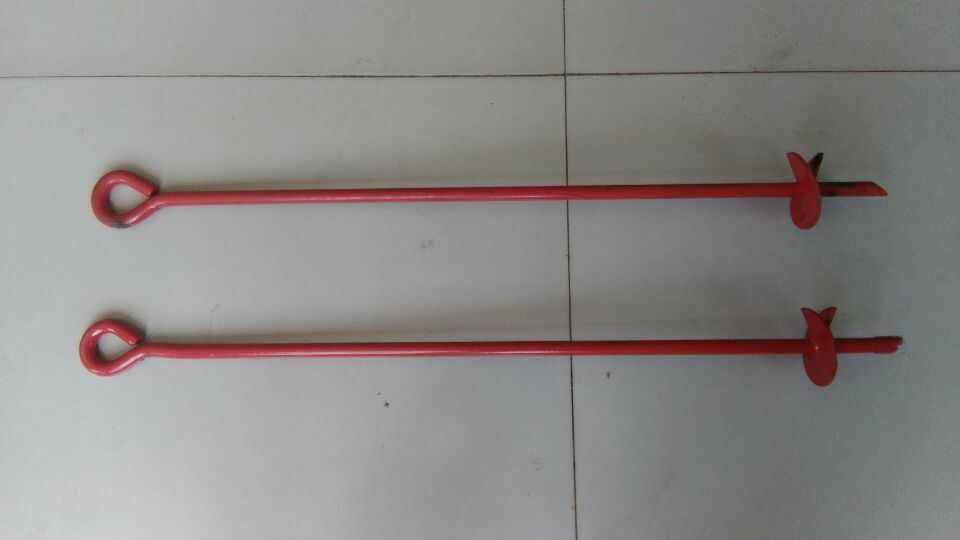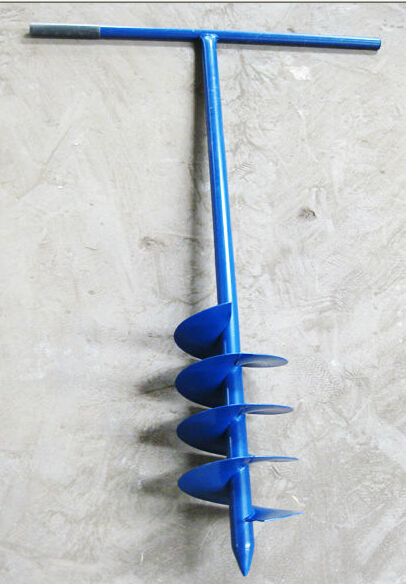 Ground Anchor, Ground Anchor Plate, Ground Anchor Disk, Ground Anchor Bolt,Ground Screw Anchor,Helical Ground Screw Anchor,Helical Ground Anchor,Helix Earth Auger ,Helical Earth Auger
SHIJIAZHUANG AOJIN TRADE CO.,LTD , http://www.chinagroundscrew.com