As the largest export market for
plastic machinery in
Taiwan, the mainland's exports plummeted 37% in 2015. Taiwan's total exports of presses have fallen by more than 10% since the beginning of 2015. However, exports to the US market have grown significantly, attributable to the continued growth of local manufacturing.
At the press conference on the opening day of the Taipei International Plastics and Rubber Industry, industry officials released statistics on the Taiwanese press industry.
Plastics and rubber machinery exports fell more than 10% in 2015 to $1.12 billion, and the downward trend continued in the first half of this year, further shrinking by 11% on the basis of 2015. But industry officials believe that the market is beginning to turn around.
Alan Wang, chairman of the Taiwan Machinery Association's Plastics Machinery Committee, said that according to recent orders, the industry is expected to resume growth in the second half of this year. In addition to the decline in exports to the mainland, Taiwan's press industry is also negatively affected by important customer groups, Taiwan's electronics and computer manufacturing industries.
Industry executives said that Taiwanese manufacturers have been trying to diversify into other markets, including Southeast Asia. Vietnam is Taiwan's second largest export market for plastics. In 2015, shipments rose by 14% to $122 million.
Larry Wei, chairman of Taiwan's blow molding equipment manufacturer Fengji International Machinery Co., Ltd. said that the United States is the third largest export market for Taiwan's presses, and the prospects are promising. "This not only indicates that the US economy is improving, but also shows the improvement in quality and function of Taiwan's plastics and rubber machinery," he said at a news conference.
Taiwan's plastic machine exports to the United States jumped 67% last year to reach $8350. However, sales in some other important markets have declined. The fourth and fifth largest export markets, Indonesia and Thailand, fell more than 8%.
"In the past two years, global manufacturing has been greatly affected by the macroeconomic environment," said Michael Wang, vice chairman of the Taiwan Machinery Association's Plastics and Rubber Committee and Chen Hsong Taiwan executive. "The money market has also become very unstable, all of which have had a significant impact on Taiwan's plastics and rubber machinery industry."
According to statistics, Taiwan is the world's sixth largest exporter of plastics and rubber machinery, second only to Germany, China, Italy, Japan and the United States.
Nickel-based alloy wire owns good resistance to high reactive gases, caustic resistance medium and acid corrosion performance, and also owns high strength, good capability of shaping, hot and cold forming and welding deformation. Therefore it is widely used in petroleum chemical industry, metallurgy, atomic energy, ocean development, aviation, aerospace to solve the problem that general industry, stainless steel and other metals, non-metallic materials engineering corrosion problems could not be solved,it is a very important kind of corrosion resistant metal materials. Nickel based alloys are nickel based alloys that contain alloy elements and which can be resistant to corrosion in a number of media. To classify the chemical composition characteristics, mainly nickel, nickel copper alloy, nickel alloy, nickel chromium molybdenum (Nie Mutie) (iron nickel alloy), nickel chromium molybdenum (including Ni Cr Mo alloy and Ni Cr Mo Cu alloy) and nickel iron chromium (both iron nickel alloy) and other types of. Pure nickel welding wire ERNi-1 for welding of 200, 201 nickel alloy and nickel plated steel plate; steel and nickel dissimilar materials welding; steel surface surfacing.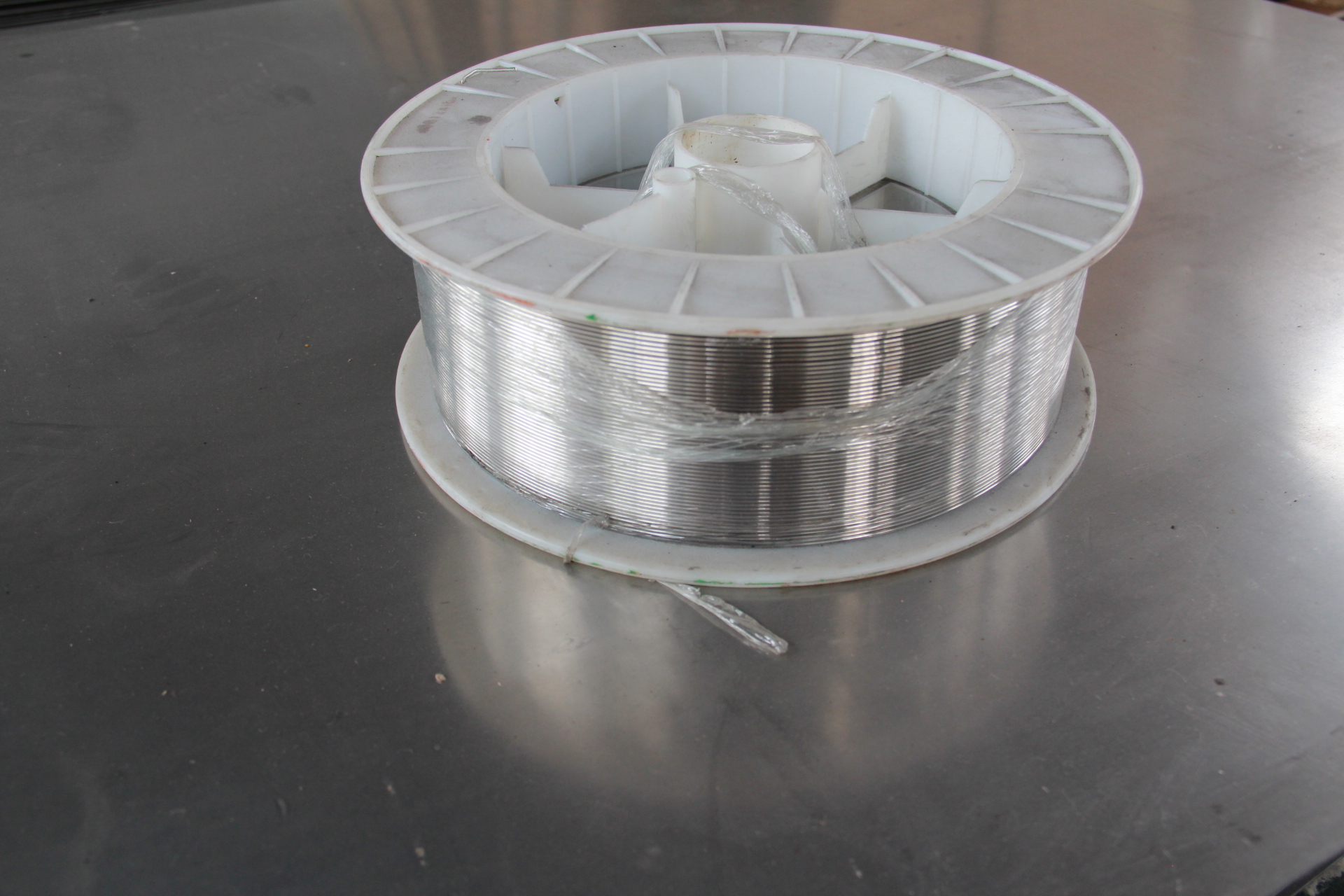 Nickel Alloy Welding Wire\Welding Consumables
Nickel Alloy Welding Wire,Welding Consumables,Alloy C276 Materials,Inconel 600 Welding
Jiangsu nickel alloy Co.,Ltd , https://www.xhalloy.com