The lead powder oil-impregnated asbestos packing is woven from asbestos wire coated with heat-resistant lubricating oil and graphite. Lead powder oil-impregnated asbestos packing is used for mechanical sealing.
Suitable for rotary shaft, reciprocating piston or valve stem as sealing material. The medium is steam, air, industrial water, heavy petroleum products.
Wire-impregnated asbestos packing with wire (or nickel wire, stainless steel wire) is also available. Working pressure: 2 MPa rotary valve, 2 MPa reciprocating valve, 15 MPa valve
Temperature resistance: 300 degree lubrication speed: rotary valve 4 m / s, reciprocating valve 1.5 m / s, valve 2.5 m / s.
Specifications: 3mm-50mm.
Asbestos packing varieties are: dry asbestos packing, dust-free asbestos packing, asbestos graphite packing, lead powder oil-impregnated asbestos packing, immersed PTFE asbestos packing, oily PTFE asbestos packing, graphite coated asbestos disk Root, asbestos rubber packing, asbestos rubber nickel wire packing, asbestos rubber wire packing, asbestos graphite wire packing.
Asbestos packing can be used for various dynamic and static sealing according to their different excellent performances, especially for high-speed pumps under medium pressure. It is suitable for mediums such as alkali solution, viscous liquid, water, steam, gas, hot water and salt. It can also produce dry-spun asbestos packing with clip wire (copper wire, nickel wire or stainless steel wire) according to working conditions. It is also suitable for paper mills, dye factories, food factories, and pharmaceutical factories.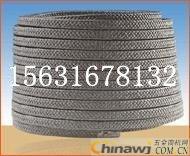 Horizon luxurious and stylish pure acrylic solid surface baths epitomise the peace and serenity that is the foundation of Europe. Their high quality sleek design and luxury materials provide a unique and magnificent centrepiece for your personal bathing sanctuary, in which to rediscover your inner self.

The solid surface products collections are instantly recognizable by their delightfully contoured forms and crisply moulded detailing. Beneath the beauty is the very latest production technology. Cast Stone Solid Surfacing is a unique blend of high quality resins and limestone with a matt finish that will stay as flawless as the day it first graced your home.
Artificial Stone Bathtub,Kaskade Baths,Kaskade Stone Baths,Pure Acrylic Bathtub,Gel Coat Bathtub,Solid Surface Bathtub,Dupont Corian Tub
Dongguan Horizon Technology Development Co., Ltd. , http://www.horizontub.com